Core Programs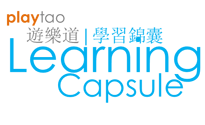 Building Up Confidence in Academics
Learning Capsule offers homework assistant to students by professional mentoring volunteers. We understand in the eyes of parents, academics always come first. We therefore deal with daily assessment and revision needs first before focusing on development in other areas.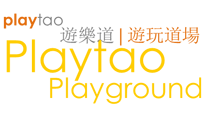 Discovering Personal Strengths and Interest
Playground provides various activities to students without much extracurricular activities. We hope to let children experience different types of extracurricular activities and to advance learning based on their interests. We focus on body, heart and mind growth.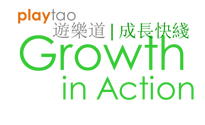 Life Education via Active Learning
Growth in Action allows students to acquire life skills such as emotion management and moral studies. Our experienced mentors will use dynamic and active workshops to teach communication and leadership skills.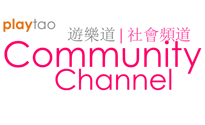 Social & Community Exposure
We advocate students to understand their society from a young age to bridge the gap between students and their community. Community Channel seeks to broaden students' horizons by outreaching to their local district.
Playtao Foreverland hopes to bring future happiness to children through fun and active learning.
Self-respect
Give fair and equal treatment. Children will only know how to love if they are loved.
Self-esteem
Every child has their own ability worth praising. Discover their potential and inform them. Only self-esteem will bring hope.
Self-discipline
Good behavioural habits are key elements to future success. Care and guidance will bring change bit by bit.
Building a mutually beneficial community care network
Students
Develop self-discipline & self-confidence through completion of their duties (homework and revision) everyday.
Joyful learning experience
Diversity of education programs to develop their body, heart and mind.
Interaction with mentors and volunteers to develop their language skills and confidence.
School
Reduce teacher's pressure and improve the efficiency of teaching and learning.
Highly collaborative with school's syllabus and teaching progress.
Better preparation for the TSA and external assessment.
Parents
Parents are able to seek full-time employment.
Parenting and teaching support.
Children are in a safe environment and kept away from negative influences on the streets.




Society
Utilize social resources.
Volunteering and impact investing.
Better understanding of and help eradicating the social problem.
Promote cross sector collaboration and social inclusion.
Encourage employment in the community
Our Vision
Children may begin at different starting points (especially those from low-income families) but they all deserve an equal opportunity to be nourished. Their life should also be filled with happiness and satisfaction. Your smile, greeting or encouragement will certainly go a long way to make a change!
Media Coverage
Metro Radio 《閱讀城市》- Part 1
Metro Radio《閱讀城市》- Part 2
Metro Radio《閱讀城市》- Part 3